19 Avril 2015
Read more on Lily Crown Blog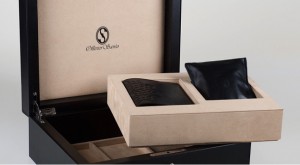 « I had a crush on this passionate . I must admit that his work makes me dream, his watches are beautiful. He has fingers gold and full head ideas.
Met at the Baselworld 2015, founder of Ollivier Savéo since 2014.
25 years long experience for the biggest names, alumni Tour de France compagnonnage and sacred best worker of France in jewelry in 2000. He keeps this learning values like sharing, brotherhood and respect for the work well done. These watches are state of the art for men and women.
He has a view of luxury very simple : allow the beautiful and the exceptional to make us forget the technics in favor of dreams. He wants to highlight watches as pieces of art, source of emotion, before considering it as a technical prowess essential to the timekeeper. […] »